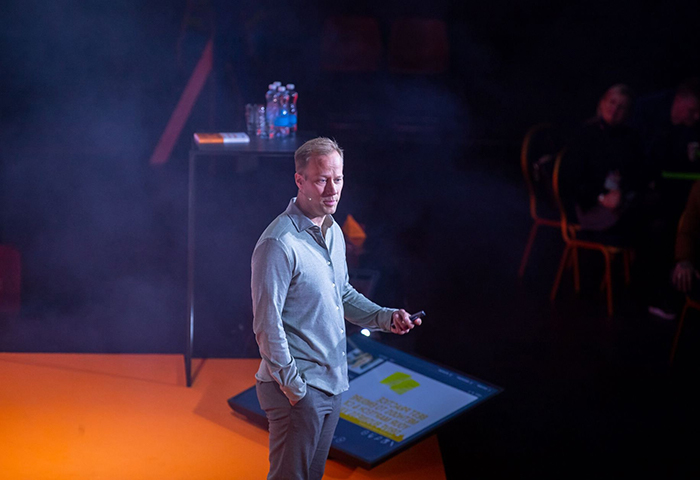 Diederik Martens
Diederik Martens, author of the book "Marketing Automation Untangled", is a frequently asked speaker on what it takes to successfully transform marketing, align with sales, and innovate with marketing technology.
Diederik was awarded the international Killer Content Award for his lead nurture campaign strategy at Quintiq. And he was named to the world's top-50 in his field multiple times. 
Diederik works on marketing transformation projects for companies, mostly in B2B, such as DHL, Deloitte, Trend Micro, Lely, Essent, Staples, Innogy, BDO, Rockwool, PinkRoccade, Dassault Systèmes, Sungevity, Portbase, Wolf Oil, and many more.
Killer Content Award 2015
Marketo Champion 2019 Alumni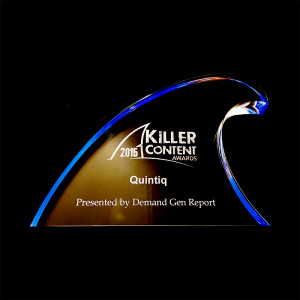 Killer Content Award 2015
Quintiq was awarded the Killer Content Award at the B2B Content 2 Conversion conference in Arizona in the United States. Quintiq won the award in the category "Nurture Campaign". Diederik Martens has stretched Marketo's engagement programs to the max, to increase results in nurturing (supporting the buyer's journey).
Josh Hill – Author Marketo Rockstar Guides
"Diederik is passionate about helping others become successful with marketing automation. He has a lot of experience with lead management, lead nurturing, and sales alignment in fast-growing (B2B) organizations of all sizes. Diederik has built top grade MarTech and funnel systems and is well known for unique solutions to challenging business processes."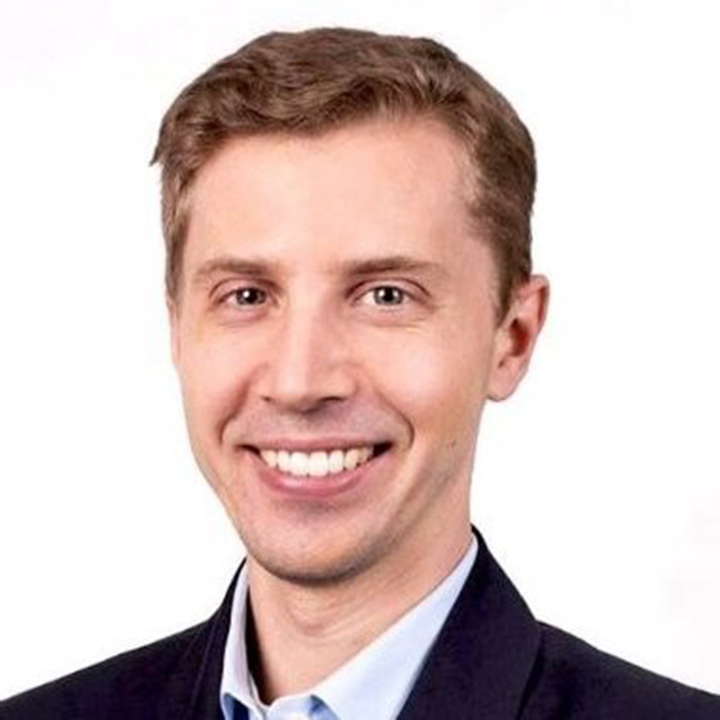 The long story.... 😉
Way back…
I was born in 1983 in Eindhoven, The Netherlands. I quickly moved back to Oosterhout with my parents. As a child I was always interested in computers and gadgets. Luckily I wasn't indoors to much playing with computers, but also found my way outside (e.g. playing baseball). In 1998 I programmed my first websites, before I started my study in Business Economics in 2000. At that time I also had another passion. Deejaying and producing electronic dance music. But the digital world kept fascinating me. I self-learned HTML, CSS, PHP, MySQL, Javascript, and jQuery. I soon found out it was important for websites to be found on Google. In 2002 I wrote my first paid search engine advise for a training institute. When Google Adwords was launched in 2004, I jumped right in. I was spending a lot of time on building websites and optimizing them for search (SEO) and for paid advertising (SEA) during my studies.
2007…
It wasn't a great surprise that, just after meeting my wife Silvy Clarijs in 2006, I didn't end up as a financial controller when I graduated in 2007. I joined a full service internet agency as account manager slash consultant. I was involved in selling, project managing, and consulting on dozens of e-commerce sites, websites, and custom SaaS applications. I found online marketing more and more fascinating. So in 2009, after both Silvy's father and my own father perished, I took on a position as global online marketer at TiasNimbas Business School. TiasNimbas is one of the world's best MBA flagship business schools. I was responsible for all global SEO, SEA, and affiliate programs. I was also responsible for analytics and social media.
2010…
In my search to be smarter in demand generation, I dived into the world of profiling and automation. Complex products weren't bought straight away, like a pair of sneakers. I started to learn everything I could on buying journeys and marketing automation. At this stage I was recruited by a B2B marketing agency in 2010. During my time as B2B marketing consultant I worked on several marketing automation, buying journey, privacy, and life cycle projects for well-know companies (e.g. Nutricia, Q-Park, DSM, Woonzorg, and KPN). I became an expert in aligning a company's marketing and sales activities to the prospect's buying journey. I encountered a lot of different marketing technologies, such as Marketo, Salesforce, Selligent, Silverpop, Eloqua, Sitecore DMS, LeadLander, SugarCRM, and many more.
Just before I started at the agency my first daughter Suze Martens was born. After a few years of consultancy I wanted to deep-dive in marketing automation and buying journeys specifically. I joined Quintiq's global marketing team as marketing automation manager. According to Gartner, Quintiq is a leader in supply chain planning & optimization software. I was employee #600. But within 3 years Quintiq reached 1,000 employees. At this fast growing company, I hired people to join my team and increased my scope multiple times. My team and I (5 FTE) took on the responsibility to enable colleagues around the world to excel in their commercial efforts by leveraging the right technologies, processes, insights, and best-practice syndication.
2012…
In 2012 my second daughter Iza Martens was born. And mid-2013 we moved into our newly built house. Meanwhile at Quintiq I deep-dived in Marketo and Salesforce. I first certified in 2013, as once of the first Marketo Certified Experts ever, when Marketo introduced its certification program. In 2013, I took over as user group leader of the official Marketo user group in The Netherlands. Early 2014 Marketo honored me as Marketo Champion, one of the world's top 50. This kick-started some interviews and later on speaking engagements.
2015…
Early 2015 Marketo announced I was still in the world's 50. And one month later Quintiq won the international Killer Content Award for my work on our advanced lead nurturing strategy. This resulted in more and bigger speaking engagements (e.g. SiriusDecisions Summit, Marketing Nation, and MarTech Conference). In turn this resulted in more paid corporate speaking opportunities, which soon led to more and more companies asking me if would be available for projects.
Though I became head of marketing operations world wide at Quintiq, I decided to leave Quintiq to become a self-employed interim manager. I started my first projects as freelancer at Trend Micro, my launching customer, in December, 2015. That same month I was re-awarded Marketo Champion for a third time!
2016…
With a growing customer base, I founded SMOps Interim & Advies BV, instead of freelancing. As of mid-2016, I was no longer a self-employed freelancer, but a genuine business owner. This also enabled me to set up a new start-up, called SMOps Software BV.
2017…
A growing customer base with strategic projects also resulted in more operational requests, such as deploying marketing campaigns in Marketo (or other marketing automation platforms). I realized I'd soon need re-inforcements to provide my customers continuity. And I wanted to work on more challenging customers puzzles. In May 2017, I rented a new office location for SMOps in Oosterhout, The Netherlands. I moved away from the home office. One month later Silvy Clarijs and I married, more than 11 years after we met. A beautiful day with family and friends. Both my daughters, then 7 and 5, played a special role on that day.
Next to Trend Micro, more companies found their way to SMOps Interim & Advies BV. Companies like PinkRoccade, Graydon, Planon, LeaseWeb, Fontys, Unit4, Showpad, Synack, Eplan Cideon, and Xebia. At that time not every customer was using Marketo. But most did. Next to marketing automation projects, I did a lot of projects on GDPR and email preference centers. I also conducted a lot of workshops, trainings, and corporate keynotes.
Mid-2017 I met Arjen Segers at a Marketo user group meeting. He was heading the digital marketing in Norther Europe for Korn Ferry. Then not knowing he would play a role in the company in the future. In august 2017, Cristina Mirza joined me at SMOps as intern to support with marketing activities. This was helpful, as I started a big Marketo implementation project at Essent. Finally a customer outside the software market.
2018…
Early 2018 Arjen Segers and I started thinking about making SMOps bigger. After we both went to the Marketo Summit in San Franisco together in April 2018, Arjen quit his job at Korn Ferry in May 2018 to help me with customer projects at SMOps Interim & Advies BV, now renamed to SMOps BV. We were planning on a full blown partnership. But one month later Arjen's girlfriend got a temporary diplomatic post on Curacao. But it turned out that being in the US timezone every other week, meant we had longer office hours for our customers.
After discussions with Arjen Segers and Jacques van Seeters from HVC KringloopEnergie, one of my customers, I wanted to further boost the company. The market was right and customers were extremely satisfied with the services that were provided. In August 2018 Fianna van Dijk joined the team as MarTech Specialist. The first employee on the payroll. Before that I only hired freelancers, like Heleen Abegg, to help me out.
In September 2018 I met with Jacques again, now as advisory board member of SMOps. We all decided to bring Jacques onboard as partner. First part-time. Jacques then took over most of the sales related work from me. This meant I could focus more on technology and our customers. At that point I also started to offload finance and IT to external suppliers. This way I had even more time available for what I love most. Marketing Technology. I used that time, starting already a few months earlier, with rolling out a best-practice marketing technology stack. Not just to show case to customers and prospects, but to create scalability for SMOps.
More and more customers found their way to SMOps. Customers like Rockwool, DHL Express, Graco, MCS, Sungevity, and Wolf Oil. And other security companies of which I can't mention their names. Jacques, Fianna, Arjen, and I soon realized that customers like us for specific reasons (e.g. genuinely helping others to succeed, sharing knowledge, and being transparent). And that the name, the brand, and the texts of SMOps didn't reflect that.
2019…
After a few months of very very hard labour, we showed the world our new name and brand. Chapman Bright. At Chapman Bright we stretch the limits for your personal success with MarTech. We're clear and keen on sharing our passion, expertise, and experience in growing businesses with MarTech with you. We enable leadership with the right technologies, processes, and insights. And we enable marketing and sales practitioners with the rights skills to get the most out of their platforms.
Not only did we launch a new name and branding on 4 February 2019. We also launched my pet project Chaploop™. All those years of experience in marketing technology and related customer projects caught in a model that makes sense of what it takes to grow with MarTech. With the Chaploop™ there finally is, for the first time ever, a repeatable methodology that puts all the pieces and topics together in a meaningful way. Before the Chaploop™ topics like 'lead scoring', 'data', 'organization' and 'training' were just unconnected words in table or grid view. I made sure we didn't only registered Chapman Bright as a trademark, but of course also Chaploop™.
Late March 2019 we also launched the new website. A project that took me a vast amount of hours. Not just working on design with our web agency, but writing all the content, methodologies, and ideas I had.
I was now ready to progress the growth of Chapman Bright. But that growth was being slowed down by me still being in the lead for many customer projects. Hiring a new senior consultant  enabled me to move over all those years of experience to someone else. Moving into 2020 my knowledge can be scaled throughout the organization. I still work on projects for many hours a week. But colleagues will be in the lead, enabling me to focus on growth, quality of service, HR, and keeping myself up-to-date on the latest marketing technology innovations.
Late November 2019 I went to Stockholm Sweden to present a keynote at Marketing Automation Day. I met the other keynote speaker Warren, who shared his story on how he was a business owner and how he became an author and professional speaker. And I share my journey in MarTech. I told Warren that I've been thinking about writing about my marketing automation experience for several years now, but I simply did not have the time. Throughout the event I thought about the type and structure of the book. The morning after the event I checked into a business lounge at Arlanda airport and opened up my notebook. It's there that I wrote the preface of my first book, called Marketing Automation Untangled.
Today…
Early 2020 we moved our office to the 'Gecroonde Del', a national monument from 1901 and former beer brewery. Here we have plenty of room to grow the team.